NEVTEK ASI 400 Air Stream Incubator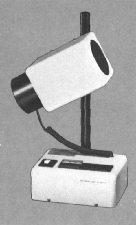 The NEVTEK ASI 400 Air Stream Incubator provides critical maintenance of physiological temperatures on unenclosed microscope stages and can be used with a variety of instrumentation where precise control above ambient is required. This highly versatile, remote incubator provides a non-cyclical, electronically controlled air stream assuring maximum temperature stability and complete access to both the specimen and equipment. Originally designed by Nicholson Precision Instruments, Inc., to work in partnership with the DSC200 Culture Chamber, the NEVTEK ASI 400 has been known in laboratories around the world for over 30 years as a reliable, highly versitile tool.
Manufactured only by Marshall's Automotive, the NEVTEK ASI 400 Air Stream Incubator is uniquely designed to guarantee:
Precise Control:
Temperature control of better than ± 0.2șC is achieved by means of a state-of-the-art proportional controller. A quick response thermo-sensor monitors the temperature of the high-velocity air stream. The non-cyclical, temperature controlled stream of air is focused directly on the culture chamber, microscope stage, condenser and objective, the area requiring critical temperature control. Delicate optical equipment is further protected from deleterious temperature changes by means of an electronic fail-safe device built into the NEVTEK ASI 400 incubator. There is no need to enclose the microscope. The problem of differential heating of specimen and equipment as occurs with infrared stage heaters does not exist. The temperature of the specimen is stabilized rapidly. The filtered, high velocity air stream inhibits interference from room air currents and prevents dust contamination.
Direct Access to Specimen and Equipment:
Obstructions to access are completely eliminated. The remote location of the incubator assures that all manipulations can be performed rapidly and easily.
Versatility:
The NEVTEK ASI 400 Air Stream Incubator is completely adjustable and can be used with any light microscope, upright or inverted. Click here for photograph of NEVTEK ASI 400 with an upright microscope. In addition, it can be used in other environments where precise temperature control is required, i.e., for temperature control of the cell suspension in flow cytometry; with microinjection apparatus to provide temperature stability during delicate microsurgical procedures.
Compatibility:
Today's biology labs are filled with expensive electronic equipment which can be sensitive to radio frequency interference, therefore the temperature controller in the NEVTEK ASI 400 uses zero voltage switching to eliminate RFI. The NEVTEK ASI 400 also has heavy RFI filtering on the power line. These design features along with the aluminum cases eliminate problems with both radiated and conducted radio frequency interference.
Economy:
The versatile NEVTEK ASI 400 Air Stream Incubator provides maximum performance at an affordable price and is designed and constructed to provide years of trouble free, continuous service.

Technical Specifications
Power Requirements - - - 115 VAC 60 Hz 8 Amps*
Air Volume - - - - - - - - - - - 100 Cubic feet/minute
Temperature Stability - - - - - - - - - - - - - - ±0.2° C
Bench Footprint - - - - - - - - - - 7 inches x 9 inches
Pole Height - - - - - - - - - - - - - - - - - - - 18 inches


*A 230 VAC 50 Hz unit is available. Consult the factory.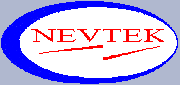 11987 Cowpasture River Rd. South
P.O. Box 100
Williamsville, VA 24487
Phone or Fax 540-925-2286
If you would like a quote or more information, drop us a line at NEVTEK

---
Nevtek Products and Services / NEVTEK / revised 1 June 2017